As my remaining usable vision continues to worsen because of my genetic eye disease, I have to adapt and find new ways of doing things. It is getting harder and harder for me to access print materials. I try to find accessible formats through BARD or Bookshare or other means, but there are a lot of things that are not available in any format except print.
A lot of people in my situation rely on standalone magnifiers to read print materials. They often have color filters that improve contrast and can magnify the text significantly. They can be very useful, but they often run $3000 or more.
That's a pretty expensive way to be able to read my own mail. So I decided to figure out an alternate solution that can also meet my needs. For a whopping $25, I was able to duplicate all the key functionality I needed.
Parts list:
I was already using a 43″ 4k TV as my computer monitor to allow me to use my computer with a variety of low vision aids, and I already had a smartphone, so my total cost to build this setup was only $25.
Instructions:
Purchase the Mirroring360 application and install it on your Windows PC. Similar tools exist on Mac OS X.
Install the free Mirroring Assist application on your iPhone and connect it to Mirroring360.
Clamp the phone holder to your desk.
Pull down the control center on your iPhone and choose Screen Mirroring, and mirror your display to your computer monitor.
Your screen likely looks like this now: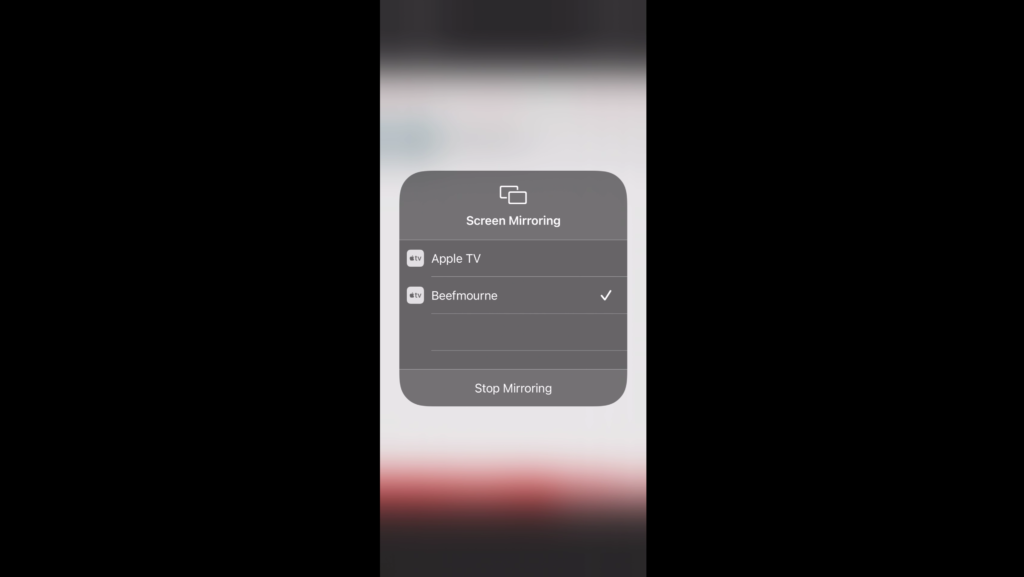 You can see that this is not the most efficient use of my large display, as the aspect ratio doesn't match at all – the phone is in portrait mode and the monitor is landscape, so it is using only a small portion of the screen.
Step 5:
Open Display Settings, and change the Display orientation setting from Landscape to Portrait.
Now the iPhone mirroring is using the full 43″ display.
Step 6:
Open the built in iOS magnifier, and apply whatever color filters work best for you. I find yellow on black to be the easiest to read for me.
Step 7:
Insert your phone into your phone holder and move the arm such that the phone camera has a clear view of whatever you want to read.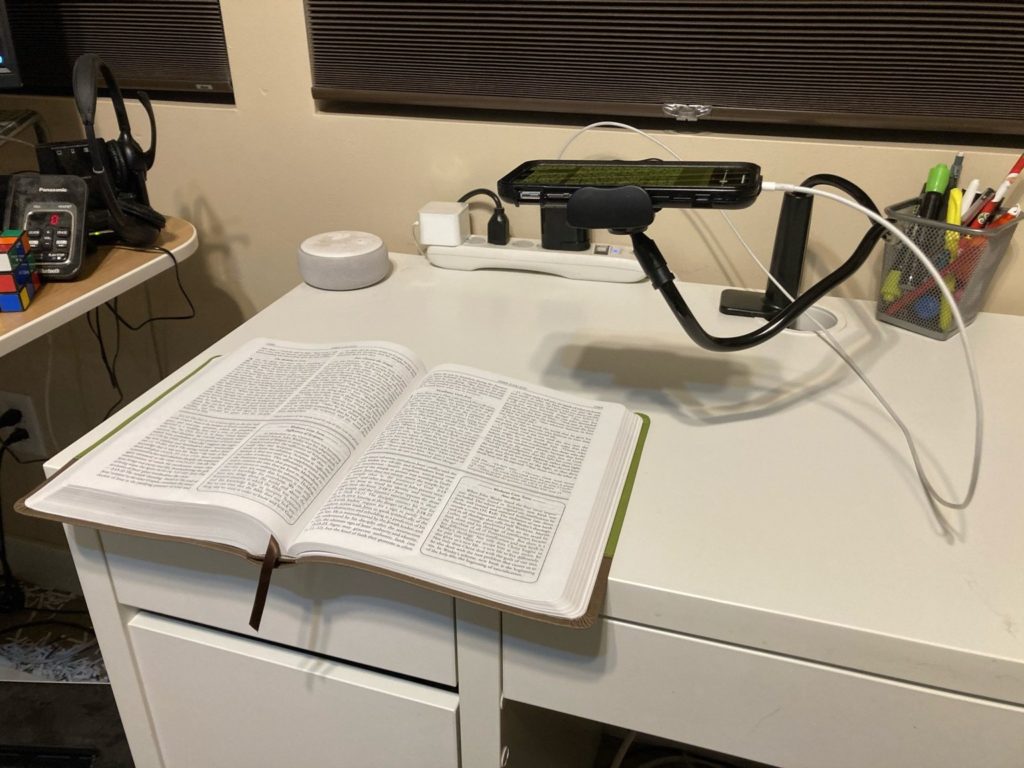 Step 8:
Adjust the magnification level on the iPhone and the distance from your phone camera to the printed material as needed to get the level of magnification you need on the computer monitor.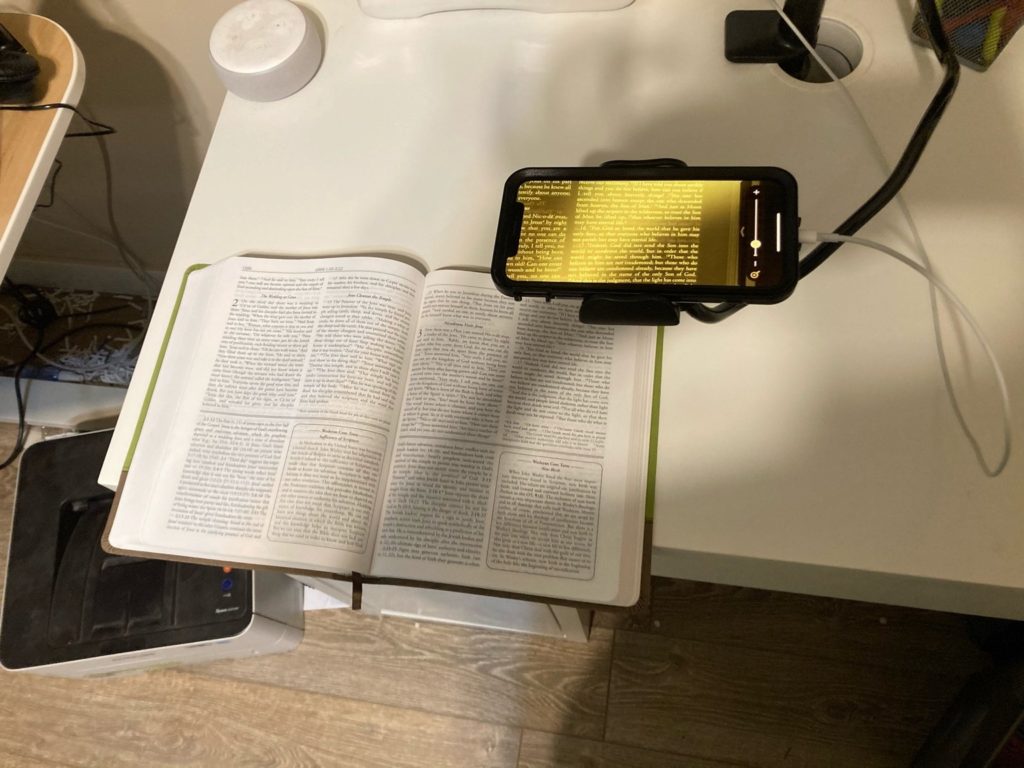 Step 9:
Enjoy the $25 magnifier and read whatever you need. Your iPhone applies the color filters and initial magnification levels, and then its display is outputted to your much larger computer monitor. Assuming you already have a smartphone and computer monitor, that's a savings of $2975 over a standalone magnifier, about 99% off! And now you can read your mail, or a print book or magazine, or anything without relying on sighted assistance. One more way you can keep living the life you want.