I am in Dublin, Ireland this week to visit my company's local office in Dun Laoghaire. After flying in yesterday morning and arriving at the bright early hour of 5 am, I needed something interesting to keep me awake if I was going to have any hope of adjusting to a European time zone in a reasonable period of time. After dropping my bag at my hotel in Dun Laoghaire, I went to downtown Dublin by train. On the way to the train station, I saw something rather unexpected.
I wandered downtown Dublin for a while, and was surprised to see how much it felt like Warsaw; I heard Polish and Spanish in the street and saw some Polish shops and walked past the Polish consulate. I still miss Warsaw for a lot of reasons, and it was nice to feel a connection there.
In the end I decided to go to the Irish countryside and see Trim Castle, an old Norman castle in County Meath, about an hour away by bus.
Nearby, there are a few remains of St. Mary's Abbey, which was destroyed by Oliver Cromwell.
I had an excellent tour of the castle grounds and keep.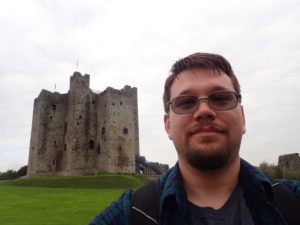 There is a great view of the surrounding countryside form the top of the keep: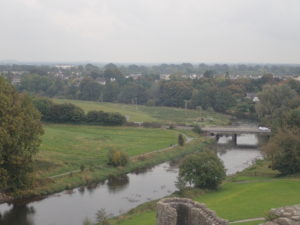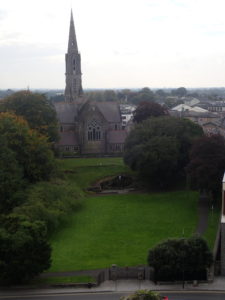 I can only imagine how cold and miserable it must have been to be doing sentry duty from the keep tower in the rain.
It is interesting to see how the modern world encroaches on the ruins of the castle itself: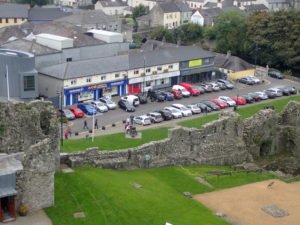 Apparently, Trim Castle was used for the filming of Braveheart, too; I'll have to watch it again and look at the sets more closely.
Overall it was a fantastic way to spend the day, and well worth the bus ride out into the country.