Well its been quite an eventful two weeks. Finals are over, finally… I haven't gotten all my final grades yet but I think I did well. I wrote three papers in about 9 days over a two week period. If any of you are interested in reading any of those papers, here they are:
1. Answering the Call to Arms: A Study of Conscription
2. The Costs of Agricultural Trade Barriers
In the eternal scheme of things, something else is much more important: My son Martin was born Tuesday, January 24th, weighing in at 3.8 kg and measuring 59 cm in length. We used a midwife at the Medicover hospital. Medicover has a lot of English-speaking staff so that made things easier. I was a lot more comfortable with doing a midwife assisted birth because we knew if something went wrong all the doctors were just down the hall. We had no complications and mother and child are both doing very well. Annika did great with an all natural birth. Martin was able to schedule his entry to the world in between two of my exams so I didn't have to miss anything ;).
Here are some pictures: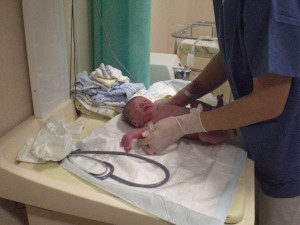 "Why are you doing this to me?"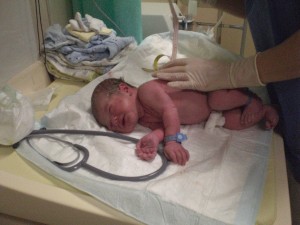 "I was in a nice, warm, dark and quiet place and you made me come out!"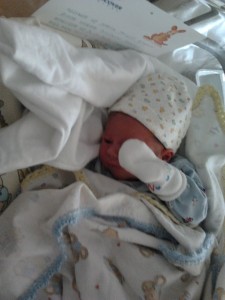 Martin is camera shy since birth.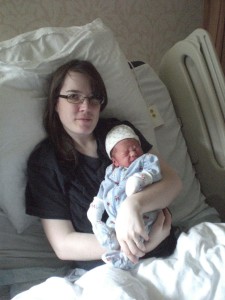 Here Martin is with his mom, one day old.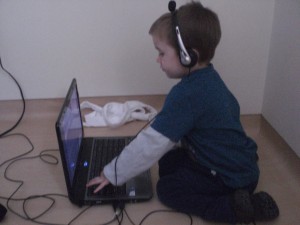 Visiting Mommy in the hospital can get boring after a while, because Mommy and Daddy just yak and yak and yak. Good thing Portal 2 runs on the laptop.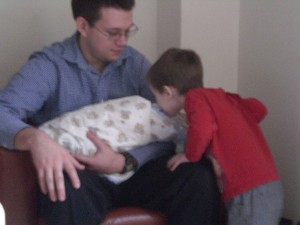 Paul meets Martin for the first time.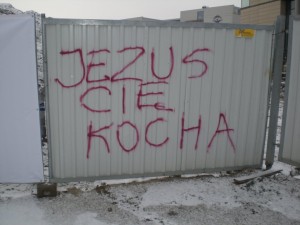 I saw this on the way to to hospital to take Annika home. It means "Jesus loves you." I have a feeling that the man upstairs would prefer this message to be delivered in a way that doesn't involve graffiti…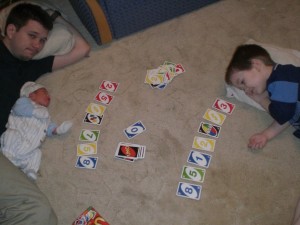 Naturally, Martin has to be initiated to one of Paul's favorite games. Here is Martin's first attempt at UNO.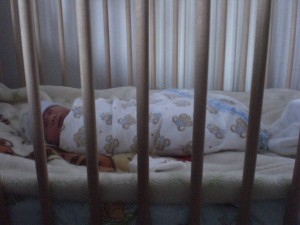 Martin has begun his life of crime, and now he pays his debt to society behind bars.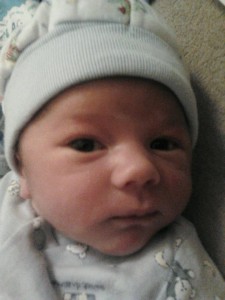 And here he is just chillin.
The new semester starts on Monday, so the craziness begins anew. At least I have two little warm fuzzy dispensers now to help me get through it. As it is, I can at least remember that I am 25% of the way through graduate school. I've just got to keep on truckin…